Vacancy at EPE Association (Vrije Universiteit Brussel, Belgium)
Applications deadline: 17 April 2020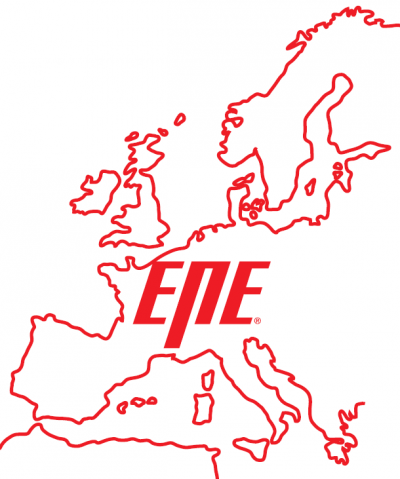 Job Title: Project leader/Manager (Secretary General)

1 – Working at the VUB
For almost 50 years, the Vrije Universiteit Brussel has stood for freedom, equality and connectedness. These values are strongly present on our campuses, in our students as well as our staff. At the VUB, you'll find a diverse collection of personalities: pure innovators and especially people who are 100% their authentic selves. With about 3.500 employees, we are the largest Flemish-speaking employer in Brussels, an international city with which we are all too happy to be connected, and around which our four campuses are located.
2 – Position Description
The "European Power Electronics and Drives Association" – EPE – is an international non-profit association under Belgian law, located in Brussels, Belgium. The goals of the Association are to promote and coordinate the exchange and the publication of technical, scientific and economic knowledge in the field of Power Electronics and Drives.
The yearly EPE conference (1000+ international delegates, 1M euro+) is the association's flagship product. The conference looks forward to a promising future in which new power electronic technologies emerge and unique knowledge becomes a global trade and differentiation.
For daily operations of the member secretariat, we are looking for a replacement to succeed our retiring Secretary General.
The tasks are:
General Management:
Strategic development of the association and the conference
Lead the secretariat team, allocate duties and secure quality
Continuous professional development of team and individuals
Administration:
Assure legally binding procedures of the association's constitution are followed
Accounting:
Maintain balance sheets and budgets, conduct audits
Management of the committees:
Schedule and conduct the committee meetings of the association
Report to the committees on operations
Conference management:
Selection of the conference locations in Europe
Marketing & promotion of the conference and association
Manage, control, coordinate the organization & execution of the yearly event
EPE Journal:
Managing the editions via the Associate Editors together with the publishing company
Liason with partner scientific societies:
Communication & coordination
3 – Profile
Essential skills/knowledge:
Master University Degree or equivalent experience in a similar position;
Preferably 2+ years work experience
Strong personality & autonomy
English and French fluent, other languages are a plus
Good leadership & communication skills
Global international outlook
References needed
4 – Offer
Are you going to be our new colleague? You'll be offered a permanent full-time contract at a salary linked to Grade 8, 9 or 10, depending on your competences and previous relevant work experience.
At the VUB, you're guaranteed an open, involved and diverse workplace where you are offered opportunities to (further) build on your career. As well as this, you'll enjoy various benefits:
Full reimbursement for your home-work commute with public transport according to VUB-policy, or compensation if you come by bike;
Cost-free hospitalisation and group insurance with guaranteed income;
The space to form your job content and continuously learn via VUB LRN;
Excellent facilities for sport and exercise;
Ecocheques;
Delicious meals at attractive prices in our campus restaurants;
An open, family-friendly work environment where attention is paid to work-life balance, and exceptional holiday arrangements with 35 days of leave (based on a fulltime contract).
5 – Interested?
Is this the job you've been dreaming of? Apply before 17/04/2020. Send us your CV, letter of motivation and the highest degree you've attained (not applicable for VUB alumni).
Your application will undergo various steps as follows:
Step 1: CV screening by one of our recruiters.
Step 2: An interview scheduled for 24/04/2020 (although we reserve the right to change the date).
Do you have questions about the job content? Contact Prof. Joeri Van Mierlo via Joeri.Van.Mierlo@vub.be
Do you have questions about the selection procedure? Contact Rica Ciriaco via Ricany.Ciriaco@vub.be
Would you like to know what it's like to work at the VUB?
Go to www.jobs.vub.be and find all there is to know about our campuses, benefits, strategic goals and your future colleagues.
Vacancies at MOBI (Vrije Universiteit Brussel, Belgium)
Applications deadline: None
About the positions:
MOBI is a research group at the Vrije Universiteit Brussel and leader in electromobility research and socio-economic evaluations for sustainable mobility and logistics. It has an enthusiastic, international and multidisciplinary team of over 100 specialists, driven by innovation.
On this page: https://mobi.research.vub.be/jobs/, you can find our current job opportunities.
You can also submit a spontaneous application to ashleigh.hruz@vub.be, by sending your cv and a motivation letter.